8:00 am

Registration & Welcome Coffee
8:45 am

Chair's Opening Remarks
Bridging the Gap between Data & Model in Computational Biology
9:00 am

Harnessing Artificial Intelligence to Make Antibodies Smarter
Synopsis
Delivering the story of the AI-designed antibody, AU-007, from idea to in-vivo to patient
How can we give antibodies dynamic capabilities in humans while maintaining the developability profile?
What data do we need to design smarter biotherapeutics?
9:30 am

Accelerating Drug Discovery and Development with a Virtual Twin Approach
Synopsis
Reviewing the importance of Computational Biologics Design and Development (CBDD) approaches to address the issue of multi-objective screening & multi-dimensional optimization
Discussing how engineering of biologics has led to an increase in the variety of formats. Optimization of biologics is becoming more complex
Highlighting workflows and the thought process to tackle these challenges posed by the complexity of the various antibody-based biologics
10:00 am

Panel Discussion: Debating Best-Practices for Data Flow, Accumulation, & Utilisation to Provide Novel Insight into Biological Processes & Biologic Design
Synopsis
Reviewing approaches for validation, storage & protection of data under the FAIR principles
Navigating large biological data sets based on data warehouses for data integration & management provides novel insight into biological processes
How do we create a database that is representative of a wide variety of biological information?
10:45 am
Speed Networking & Morning Coffee
11:15 am

Session Reserved for CDD Vault
Synopsis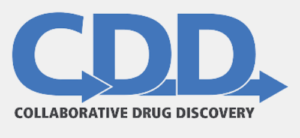 11:45 am

From Data to Predictions: AI-Based Virtual Screening for Multi- Specific Protein Therapeutics
Synopsis
Examining the setup of our industry-leading high-throughput engineering platform for multi-specific protein therapeutics
Applying AI- and structure-based in-silico design workflows to extract knowledge from huge engineering data sets and to guide the discovery &
optimization of novel multi-specific biologics
Exemplifying an AI-based virtual screening approach within one of Sanofi's multi-specific biologics optimization campaigns
12:15 pm

Data-Driven Target Discovery: Leveraging Real World Human Data to Understand Disease Mechanism
Xin Luo

Senior Scientist, Computational Biology, Amgen
Synopsis
How can we use real world data to understand disease mechanisms?
How can we leverage data to support the development of novel therapeutics?
Assessing in-vivo & in-vitro preclinical models in downstream screening and validation
Highlighting future avenues for MoA elucidation, whereby data is translated into meaningful hypothesis for novel biologics candidates through clinic
12:45 pm

Enabling Robust Prediction of Protein-Protein Binding Affinities Using FEP+
Jared Sampson

Senior Scientist, Life Sciences Software, Schrödinger
Synopsis
Physics-based free energy perturbation (FEP) calculations provide accurate energetics while allowing conformational flexibility by using explicit solvent molecular dynamics (MD) simulations with our state-of-the-art OPLS4 force field
Enhanced sampling protocols for the mutating residue and nearby waters; intelligent handling of Proline and charged amino acids; and automated parameterization of noncanonical amino acids lead to improved results
Both FEP+ and our new constant-pH molecular dynamics (CpHMD) implementation can account for protonation and tautomeric state changes, both upon binding/folding and at different pH values
1:15 pm
Networking Lunch Break
Accelerating Novel Biotherapeutics Discovery with Computational Biology
2:00 pm

Developing a Data Management Workflow to Accelerate Candidate Selection & Reduce Risks in Development
Synopsis
Introducing Merck's novel data management system, now usable for ML/AI with millions of entries
Integrating the Hight Throughput analytical characterization data management system "Spotfire Dashboard" to drive better decision-making when screening through a large dataset
Examining best practices for data selection and curation to achieve maximum impact during the early stages of antibody molecule generation
2:30 pm

Applying AI to Unravel the Massive Amounts of Highly Organised Protein Data Stored in 3DM's Protein Superfamilies Databases
Synopsis
What is 3DM and what makes is it unique to other methods?
Why is Helix, the AI platform build on 3DM, so much better in predicting the effects of Human SNPs than all other available tools?
How can you as customer access the predictions including all underlying data and reports that explain why a mutation is predicted to be pathogenic or not?
How do we apply the same strategy to speed up protein engineering projects, including optimising or humanizing antibodies?
3:00 pm

Exploring a Theoretical Framework to Guide De Novo Biologic Design
Synopsis
Task 1: Given the antigen sequence, can you set the sequence motif of the antibody to make a reliable prediction on whether a particular antibody would bind to this antigen?
Task 2: Given an antibody sequence, can you identify the most likely epitope on a particular antigen if you already know that this antibody binds to this antigen?
 Task 3: Given a known antibody sequence that binds to a particular epitope on an antigen, how many different antibody sequences we identify that will bind to the same epitope?
Task 4: Given an arbitrary antigen, can we identify one or a few epitopes that can help design an antibody sequence binding to the designated epitope?
3:30 pm

Predicting Antibody Promiscuity Based on Physico-Chemical Bio- Properties Through Integration Of Internal Peripheral Blood Cell (PBMC) Binding Data
Synopsis
Capturing existing peripheral blood mononuclear cell (PBMC) binding data sets to build models
Applying machine learning methods to predict antibody promiscuity (PBMC binding)
Identifying antibody physicochemical properties to predict and understand promiscuity for prospective antibodies
4:00 pm
Afternoon Refreshments
4:30 pm

Addressing the Design & Engineering of Multi-specific, Multifunctional Antibodies to Advance the Constructs in-Vivo and into the Clinic
Synopsis
Discussing advances in the development of multifunctional antibodies with favourable stability, specificity, and pharmacokinetic properties
Exploring Emerging computational methods for enhancing the next generation of multi-specific antibodies
Leveraging current know-how by translating learnings from IgG1 design to multispecifics
5:00 pm

Unravelling Computational Prediction of Protein–Protein Interactions
Synopsis
Reviewing the current tools and gaps within protein–protein complex prediction
How do you rank order the different poses that result from docking?
How is machine learning impacting the field of protein-protein interactions?
Examining applications of antigen-antibody docking for epitope identification/ epitope binning
5:30 pm

Chair's Closing Remarks